Welcome to Green Valley Democrats!
We are a community organization that stimulates and promotes democratic values, by offering educational and action opportunities. Please join us!
Donate to Keep Headquarters Open!
We need your help to keep Headquarters open! Expenses run about $2500 per month. Your recurring donation of even $10 per month will help keep us up and running. Please consider donating now at Act Blue. Thank you!
Upcoming Events
U.S. Immigration 101
Presented by Alyson Ball
Saturday, January 28th, 3 p.m.
Room 203
Continental Shopping Plaza
Are you confused by US immigration laws and history? Are you curious about how the US government operates and enforces these laws? Do you know how US policy is affecting the situation at the US-Mexican border?
Join us for a fact-based presentation and discussion of the history of US immigration, our current laws and procedures, and an overview of current border issues.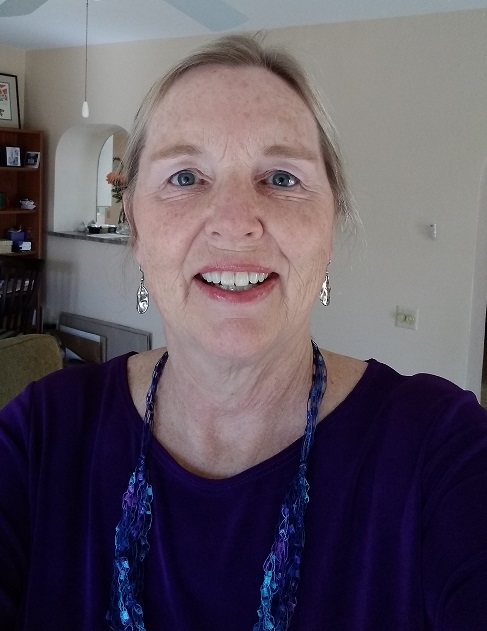 Alyson Ball is a resident of Charlottesville, Virginia and spends her winters in Green Valley. Having studied the broader topic of US immigration for over 6 years, Alyson informs the general public about this important topic.
Also at this meeting, representatives from the following groups will be providing information on their organizations:
AZ Immigration Alliance
Border Community Alliance
Casa Alitas
Green Valley Sahuarita Samaritans
Voices from the Border
Sponsored by Green Valley Democrats
---
Arizona NAACP Proposed Legislation on Bail Reform
Presented by
Dr. Cheree L. Meeks and Sandy Davenport
Saturday, February 11, 3:00 p.m.
View the presentation in Room 203, Continental Shopping Plaza
or from your home via Zoom (Zoom link below)
NAACP of Arizona is promoting legislation to reform the pretrial detention process in Arizona. This presentation will describe the issues with the current process and the recommendations for improvement.
Dr. Cheree L. Meeks serves as President of NAACP Tucson. She has been an active member of NAACP since 2017 and has served as 2nd Vice President, 1st Vice President, and chairperson of the Political Action Committee.
Sandy Davenport is a retired masters level social worker, an active member of the Tucson NAACP Criminal Justice Committee, and Chair of its Sub-Committee on Bail Reform.
Zoom Link:
https://us02web.zoom.us/j/86942085717?pwd=NnBpR2pIMSs1K0NmYlFyUUcweGlOQT09
Meeting ID: 869 4208 5717
Passcode: 050630
Sponsored by Green Valley Democrats
Headquarters
We Help Campaign for February
Children's Clothing Drive
For our February contribution to the community through our WE HELP program, we are requesting donations of new or very gently used children's clothing, which will go to migrant children. Think sturdy, everyday clothing, both for cooler and warmer temperatures. Bring them to the wagon in the office. Huge thanks to all who donated socks in January!!
Headquarters Hours
Open Monday, Wednesday, and Friday 10 a.m. – 2 p.m.
---
Join or Renew Your Membership
Now Accepting Membership Dues for 2023
Dues paid before February 1, 2023 are at the current rate of $25. Beginning February 1st, dues will increase to $30 per year. Submit your dues early to take advantage of the current rate. Dues may be paid on-line at ActBlue. in-person at Headquarters or by printing out and mailing in this form to:
Green Valley Democrats
PO Box 131
Green Valley, AZ 85622
Please note on your check that it is for "Membership 2023."
We currently have over 400 members. Help us get to 500 in 2023!
Democracy Needs You!
---
State Politics Matter!
Keep Informed and Voice Your Opinions.
Subscribe to Civic Engagement Beyond Voting (https://www.cebv.us/) to keep up with state legislative issues. Their website and weekly emails provide critical information on proposed legislation and how to voice your opinions using Request to Speak. Subscribe now!
Request to Speak (RTS) is an easy and effective way to voice your opinions on pending state legislation. Learn more about it and get an account HERE. Once you have an account, watch this video for step by step instructions on how to use Request to Speak.
---
Green Valley and Sahuarita State Legislators
District 19
Senator David Gowan (R) District 19
State Capitol Complex Room 300
17000 W. Washington
Phoenix AZ 85007-2890
(602) 926-5154
dgowan@azleg.gov
Representative Lupe Diaz (R) District 19
State Capitol Complex, Room 302
17000 W. Washington
Phoenix AZ 85007-2890
(602) 926-4852
ldiaz@azleg.gov
Representative Gail Griffin (R) District 19
State Capitol Complex, Room 225
17000 W. Washington
Phoenix, AZ 85007-2890
(602) 926-5895
ggriffin@azleg.gov
District 21
Senator Rosanna Gabaldon (D) District 21
State Capitol Complex, Room 303B
17000 W. Washington
Phoenix AZ 85007-2890
(602)-926-3424
rbabaldon@azleg.gov
Representative Consuelo Hernandez (D) District 21
State Capitol Complex, Room 117
17000 W. Washington
Phoenix AZ 85007-2890
(602) 926-3523
chernandez@azleg.gov
Representative Stephanie Stahl Hamilton (D) District 21
State Capitol Complex, Room 333
17000 W. Washington
Phoenix AZ 85007-2890
(602) 926-3279
sstahlhamilton@azleg.gov