Welcome to Green Valley Democrats!
We are a community organization that stimulates and promotes democratic values, by offering educational and action opportunities. Please join us!
---
Donate to Keep Headquarters Open!
We need your help to keep Headquarters open! Expenses run about $2500 per month. Your recurring donation of even $10 per month will help keep us up and running. Please consider donating now at Act Blue. Thank you!
---
---
Upcoming Events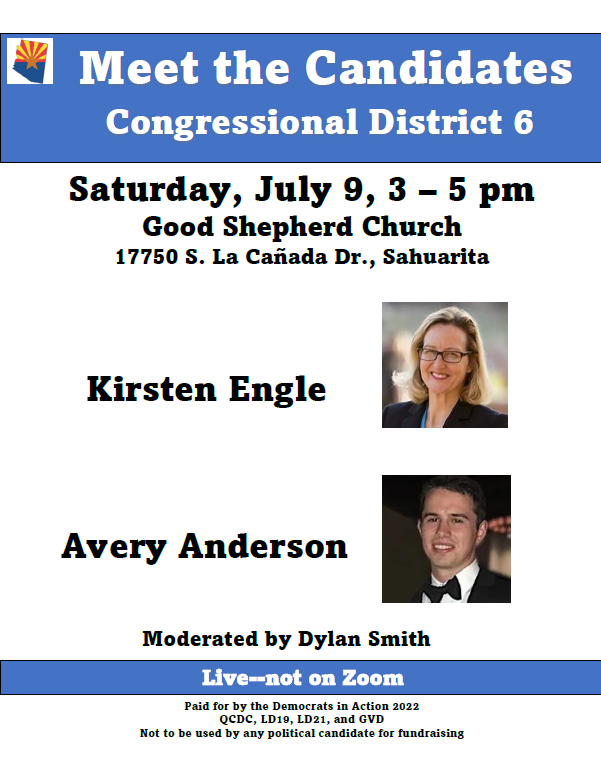 ---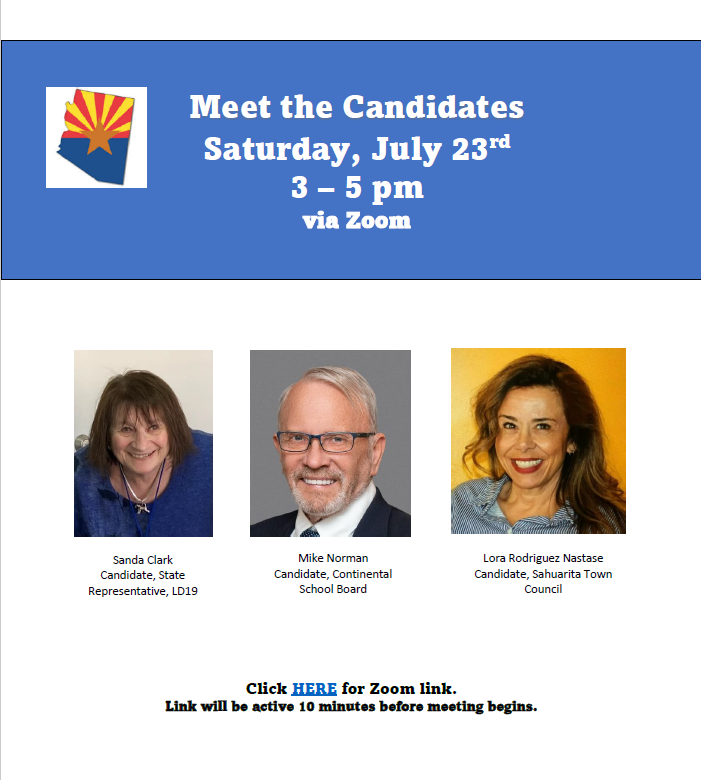 ---
WE HELP Campaign for the Summer
Instead of a May collection, we will have a Summer 2022 WE HELP campaign — May, June, July. It will be for unused/new school and craft supplies suitable for ages 5 – 14. In August items will be distributed to age-appropriate groups in the area. Please bring the donations to HQ and put them in the red wagon. Thank you in advance! If you have a question, please email Becky McCreary rebeccamccreary764@gmail.com.
---
GVD Endorsements
Green Valley Democrats are pleased to endorse the following candidates:
Kathy Hoffman, Arizona Superintendent of Education
Kris Mayes, Arizona State Attorney General
Martin Quesada, State Treasurer
Sanda Clark, LD 19 Representative
Mike Norman, School Board, Continental Elementary School District No. 39
Click HERE for more information on these candidates.
---
---
---
Our fight continues to return our country to the leadership role we have had for decades. As a club we are dedicated to supporting candidates who will help us regain that role. Please continue to support our efforts by renewing your membership now!
Annual membership dues are $25 per person.
Click HERE for online payment. Or, print out the membership form and mail your dues to:
Green Valley Democrats
PO Box 131
Green Valley, AZ 85622
Please note on your check that it is for "Membership 2022."
---
Redistricting Information
The final, approved IRC map has 13 safe Republican districts, 12 safe Democratic districts, and five competitive districts, based on the metrics the Arizona Independent Redistricting Commission uses. (read more)
State Politics Matter!
Keep Informed and Voice Your Opinions.
Subscribe to Civic Engagement Beyond Voting (https://www.cebv.us/) to keep up with state legislative issues. Their website and weekly emails provide critical information on proposed legislation and how to voice your opinions using Request to Speak. Subscribe now!
---
LD2 State Officials