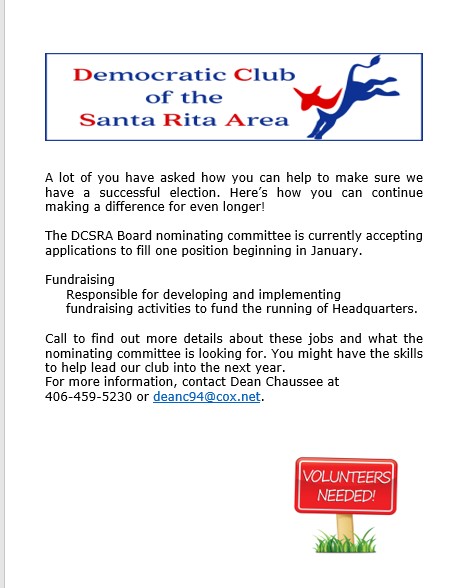 ---
Volunteer Opportunities With Green Valley Democrats
We have many volunteer positions and welcome all who are interested in helping our organization. This is a sample of what you can do to help turn Arizona Blue.
For Any Questions About Volunteer Positions
Please feel free to send an e-mail to our e-mail address. A response will be returned within a day or two. Please click here.